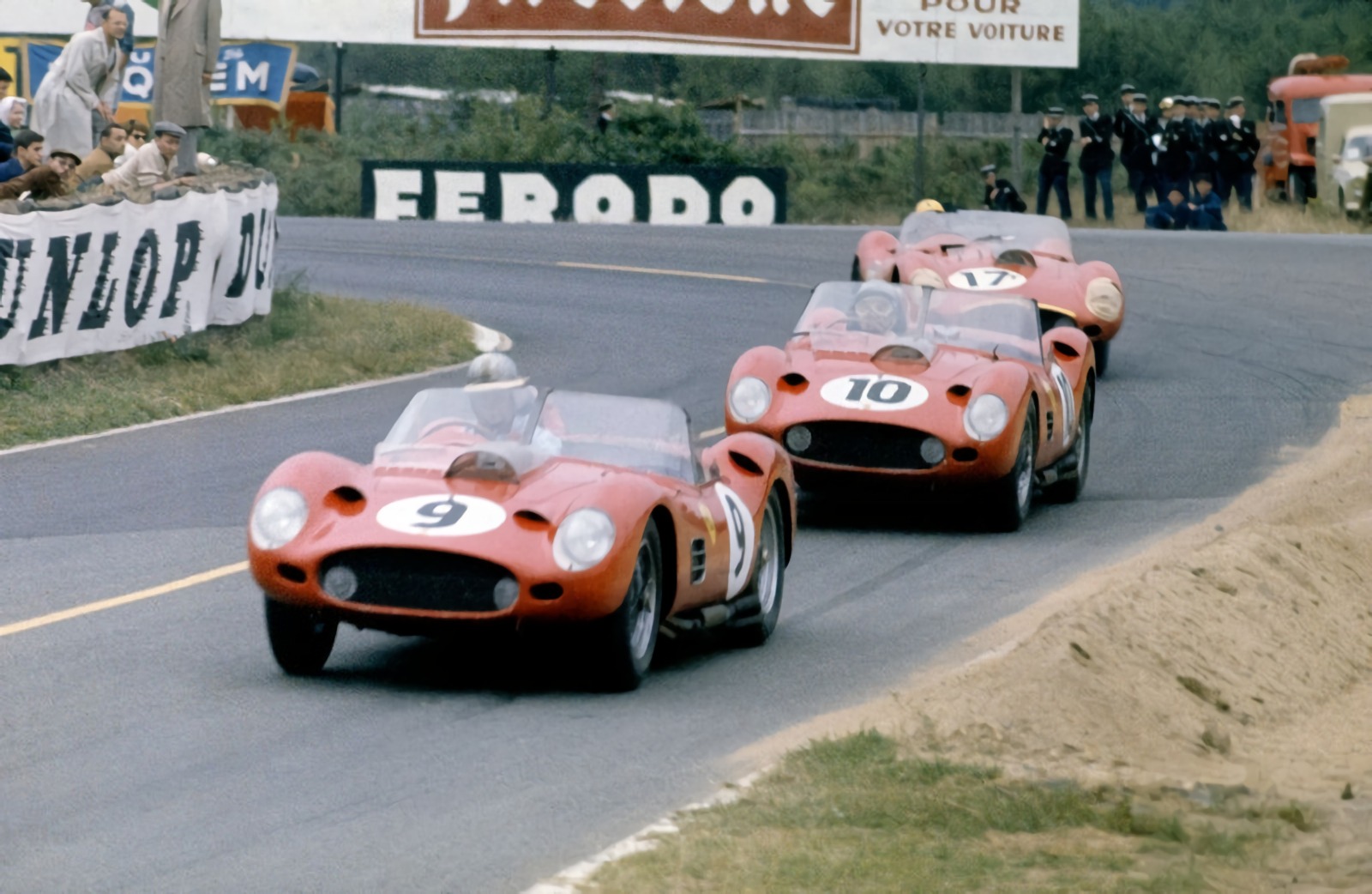 The early years of the twentieth century were the breeding ground of many established pilots: one of them is Theodore Pilette, a Belgian driver who will be one of the first European pilots to attempt the assault on the Indianapolis 500, finishing fifth overall in his only participation, in 1913, driving a Mercedes 16/45. Five years later, in Paris, on October 6, 1918, his son Andrè was born.
In 1921, when the very young Andrè was only three years old, his father died following an accident: this tragedy was decisive in his son's life. In fact, Andrè will decide to follow in his father's footsteps, but will have to wait until the end of the Second World War to fulfill the dream of driving a racing car, more precisely a sports car - prototype. In 1948, Andrè made his debut at the prestigious 24 Hours of Spa aboard an Aston Martin DB2, paired with the Englishman Tony Rolt, and at thirty-two he raced for the first time in a Formula 1 Grand Prix in Belgium, obtaining an encouraging sixth place with a Lago Talbot T26C-DA.
Two years later, in 1953, he will again participate in the Belgian Grand Prix driving a Connaught A-Lea Francis, supplied by Ecuriè Belgique but on this occasion he will not go beyond the eleventh position, finishing the race seven laps behind the first, Alberto Ascari in a Ferrari. In 1954, driving a Gordini Type 16, Andrè will compete in three races, obtaining his only points in his career, two to be exact, again at the Belgian Grand Prix, while in the other two races in which he will take part, the Grand Great Britain and Germany prizes, he will get a ninth place and a retirement.
Nevertheless, in 1955 Andrè will meet the most important step of his career and his life, being one of the founders of the Ecurie Nationale Belgique. Andrè will return to compete in 1956, finishing sixth at the Monaco Grand Prix, driving a Gordini Type 32, and sixth again in Belgium, driving a Lancia D50 supplied by Enzo Ferrari. Also in the same year, Andrè will continue with his participation in the French Grand Prix, conquering the eleventh position driving a Gordini Type 32. The career of the French driver in Formula 1 can be considered closed this season, also because the last performances in the top category of Motorsport will count three non-qualifiers between 1961 and 1963.
The Belgian driver will be remembered above all for having driven the prototype sports cars, and for having attempted the assault three times at the famous 24 Hours of Le Mans. In 1959, at his first participation, driving a Ferrari 250 GT he finished the race in fourth place overall; the following year, still driving a Ferrari 250 TR59, paired with Mexican ace Ricardo Rodriguez, he will go very close to victory, but will have to settle for second place; while on the third occasion, being one of the founders of Ecurie Nationale Belgique, paired with the American Bob Grossman, he will only reach the finish line sixth.
Andrè closes his career in the mid-60s, preferring to professional driving the foundation of a driving school in Zolder, Belgium, which will become a forge for many talented drivers, such as Thierry Boutsen, who will be discovered by Pilette and brought to Formula 1. Andrè's son, Theodore, will try to follow in his father's footsteps, but will not get the same results. Andrè Pilette will pass away in Etterbeek, a town near Brussels, on December 27, 1993, at the age of seventy-five, after having contributed to writing important pages in the history of Motorsport.
Simone Centonze